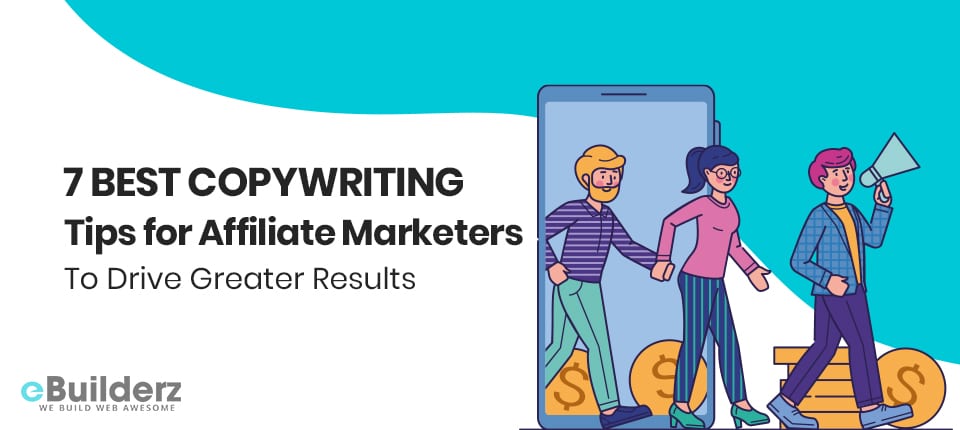 Affiliate marketing is a challenging task. If you think all you have to do is stick a banner or mention a product you're promoting, you're wrong. You need to invest in better copywriting. That means you need to create a strong affiliate copywriting strategy that will help you get more traffic, engagement, and, eventually, more people buying the product through your recommendation.
But what if you don't have a strategy? Don't worry, we've got you covered. Just keep reading to learn about the 7 best copywriting tips for affiliate marketers to drive better results.
Let's break it down together.
1. Know What You're Promoting
As an affiliate marketer, you're sharing product recommendations with your target audience. But what will be the result if you don't take the time to learn about the product?
You could end in a condition such as:
recommending something of low quality
disappointing your audience
losing their trust
It is why you must get to know the vendors and products before you include them in your affiliate program. Be wise about choosing what to promote and make sure you keep your audience's trust.
2. Know The Pain Points
Another strategic move you have to include in your affiliate marketing copywriting is your target audience's pain points. Let's say you're in the natural cosmetics niche. Your target audience is interested in skincare, haircare, natural remedies, etc. Would it be successful for you to affiliate baby strollers or home security systems? Probably not, because your target audience doesn't care about these products.
To hit the right buttons, you need to:
know their pain points
stick to your niche
affiliate products that your target audience required or would be interested in
So, you could affiliate products such as professional hair combs or anatomic pillows for the example above.
Also, you can read Commission Junction-Best Affiliate Marketplace
3. Share Valuable Content
Now that you're warmed up let's move to more practical steps. To get people to learn about your affiliate products, you need to get them to read your content. And nobody wants to read weak content with no value. It is why you have to focus on creating valuable content.
What does that imply? Here's what:
Informative content
Accurate data
Credible sources
Applicable advice
Problem-solving content
You need to share content that your audience will love to read. You have to show them you're credible and professional.
This way, you'll have more people reading your content and more people learning about your affiliates.
4. Create Powerful Headlines
Another way to get the recognition of your target audience is to create powerful headlines that convert. Headlines can make or break you, so you must know how to create a killer one. Here's what a powerful headline implies:
Clues explaining what the content is about
Powerful, actionable words
Numbers
"A great headline should build curiosity in the reader and make them want to learn more. This is why you should have to create a headline that is intriguing and enticing," says Gregory Pearson, a copywriter, and editor at GrabMyEssay and Trust My Paper writing services.
So, instead of writing "How to Fight Insomnia," you should instead go for "8 Powerful Tips to Beat Insomnia and Finally Sleep Better".
5. Cover The Benefits
Now that you know how to decide the products you'll promote wisely, it's time that you learn how to enable them properly.
Once again, just mentioning the product won't do the trick.
It would be kind if you disclosed your audience why to check it out and potentially buy it. You need to cover:
The benefits of the product
The problems it solves
Your personal experience with it
You can do this through blog posts such as:
Product reviews
Top 10 products
Tutorials
How-to blog posts
Find a way to tell your audience that this product is a natural, friendly manner. Please share your opinion and ask them to trust you.
See More:- 4 Best Marketing Channels You Need to Know
6. Share a Call-To-Action
You get to create special deals with the vendor when you're an affiliate marketer. For example, the people who buy a product through your link get a discount or a bonus product.It is the best way to create a sense of urgency and get people more eager to buy the product.The most excellent method to announce it is to create a powerful CTA. Here's what we have in mind:
make it short but to the point
invite them to take action
urge them to hurry up
make it into a clickable link
So, when you share a CTA that says "Buy One Today and Get Your Bonus!" people will react more impulsively and won't be wasting any time. It's an excellent way to get more people to take action and click that link.
7. Help Instead of Selling
When it comes to affiliate marketing, your readers know that you have a deal with the vendor. Still, this doesn't mean you're trying to trick them into buying anything. But to get your audience to trust you, you have to write like their friend, not a seller.
It is why you should focus on:
sharing advice
understanding the needs of your target audience
sharing your honest opinion
If you focus on selling and creating messages such as "you have to buy this," people don't trust you. Instead, share information such as "my experience with this product" or "here's what to expect."You'll have far better results if you take this stand.
Final Thoughts
For your affiliate marketing strategy to be successful, you need to focus on your target audience. Your goal should be to gain and keep its trust by recommending products they need and will love.
Use the tips given above to grow your copywriting strategy for affiliate marketing. Apply the approach we've shared and kept track of the results you'll be making.
Here are a few more topics that you shouldn't miss:
Amazon Associate: One of the Largest and Most Diverse Affiliate Program
ShareASale Review: A Great Affiliate Network
12 Most excellent B2B Mobile Apps for Managing Your Business on the Go
Like this post? Don't forget to share