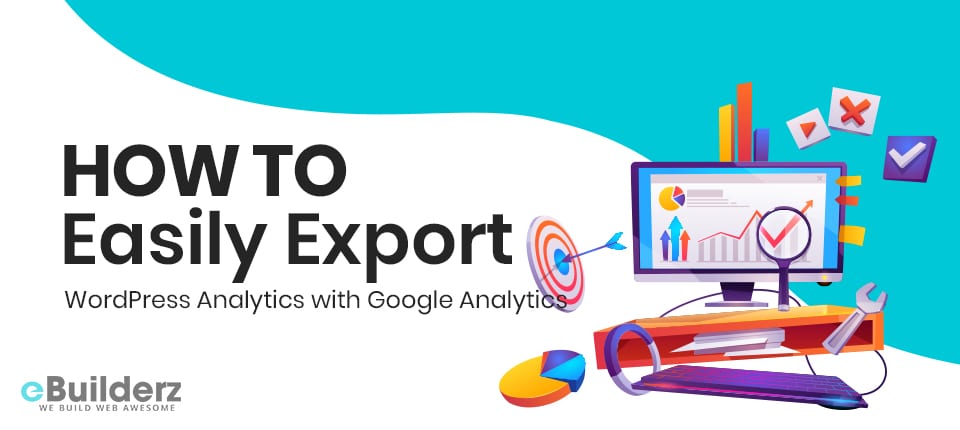 Websites have made online transactions quite easy and first. Brands and business owners can reach and serve their clients with ease since it's a global platform. Did you know that you can also share your Google Analytics reports with others? Sharing GA reports with stakeholders allows you to build trust and rapport with them. However, when you want to do this, you will be forced to allow them access to your Google Analytics account. It is not a good idea to share your GA with others since it contains confidential info about you and your website.
Sharing your Analytics reports is vital if you want people to trust you. In the following guide, we are going to look at how to share your Google Analytics reports without granting permission to your account. It is quite simple, and you are going to have an easy time doing it.
Why share your Google Analytics info?
In the online world, we are always striving to convince people to sign up and convert to loyal clients. To be able to do that, you need to earn their trust. You may need to share your Google Analytics data in the following instances when you are running a website:
Reveal Site Performance to Clients – A firm, company, or agency that deals with many clients may need to keep their clients updated by sharing site performance reports.
Update Departments and Team Members – When you are working with teams or departments, you may need to share your GA stats to update them on the latest development on a project that you are working on.
When You Partner with Other Websites – Forming partnerships with other websites requires transparency between the two parties. This means that you both need to share your GA reports.
Enhance Conversions on your Site – One way of enticing people to sign up or buy your products is by sharing statistics on how many people are already using or signed up to your products or services.
Like we pointed out before, sharing your GA isn't safe, and it may compromise your site's security. There is a safer way to share your Google Analytics reports safely and easily. Let's see how you can do this without too much hassle.
How to Safely Share Google Analytics Reports
Below are simple ways you can use to share your GA reports without risk of giving away access to your Analytics account.
Along with Email Summaries, Get Weekly Website Stats
Are you so busy that you hardly have time to check your Google Analytics reports? You 0.may find yourself in a situation where your clients want to view weekly reports of how your website performs. If this is the case, then you will need a plugin like MonsterInsights. This tool allows you to receive vital stats through your email. This feature is called Email Summaries. The reports are given in an easy to grasp manner. With these stats, you can easily check on your website's performance to make informed choices.
You can check these reports by going to your WordPress dashboard and from Insights, select Settings >> Advanced. Once there, scroll to Email Summaries.

Also, you can read How to Set Up Author Tracking On Your WordPress Site by MonsterInsights
The goodness of MonsterInsights is that it allows you to add up to 5 email addresses. You can use these email addresses to send test emails and email summaries to your clients. Another great thing about this plugin is that it also allows you to give your reports a personal touch by adding your brand logo. You can send custom reports and send them weekly to your clients. Your clients will know the hard work that you are putting so that websites become successful.

Using PDFs to Export Your Google Analytics Reports
With MonsterInsights, you can easily download all kinds of reports as PDFs. As PDFs, you can share your reports with anyone you want. This WordPress plugin also makes it easy for g users to download your reports without using the print preview mode. Using the print preview mode was hectic since one had to spend several hours trying to fix the formatting. It was quite hard since the graphs and numbers were everywhere. You will see the Export PDF Report option at the top, and all you have to do is click on it. Once you do this, you will get reports that are properly formatted so that you can easily share them with your clients.

Allow Others to Check Google Analytics Reports
At times you may need to grant others access to your GA account so that they can view vital stats straight from it. The good thing about this is that the user role is controlled to a few people who can access your GA account to view reports. It also gives you the power to choose those who can save settings and those who can't get in the Analytics section. MonsterInsights is a great WordPress plugin that allows you to make this process simple and fast. The plugin allows you to use the WordPress dashboard to control permissions in your GA account.
This is done by heading over to Insights » Settings » Advanced and then select Permissions. This section allows you to view user roles who have access to reports, those who can save settings, and those who are not allowed to access any of these features. There are guides online that show how to grant users access to your Google Analytics account to share reports.

Use Other File Formats to share Google Analytics Reports
Helping you to download your reports in PDF files is not the only thing that MonsterInsights can do. You can also share your GA reports by exporting them in other file formats such as Excel file, Google Sheets, or CSV format. When you do this, you can download, clean, and format your reports based on your needs. You can then send your reports with others fast and with ease.
To do this, you will first have to log into your Google Analytics account and then head over to the report that you want to share. To access all the reports that you want in GA, navigate to the Export option found in the top right corner.

By clicking on the Export option, you can pick the file type that you want to export. Once you do this, the report will be downloaded to your computer automatically in the file type that you have chosen.

The next thing is to send the report to your client, partner, or team member via email. You can also share it using a Google Drive folder.
Final Remarks
As you can see from the guide, it is quite easy to share your GA reports with others. We have shown you the importance of doing this, which is to earn trust with those you are doing business with. It also helps to convince your clients and prospects that your products or web assets are worth investing in or buying. We surety trust that this guide was helpful to you, and if you like, you can share it with your followers or leave a comment in the comments section.
Here are a few more topics that you shouldn't miss:
How to Add Killer Google Analytics in WooCommerce Now
Google Analytics 360 Suite-What to Expect
5 Best Google Analytics Plugins for WordPress in 2018
Like this post? Don't forget to share