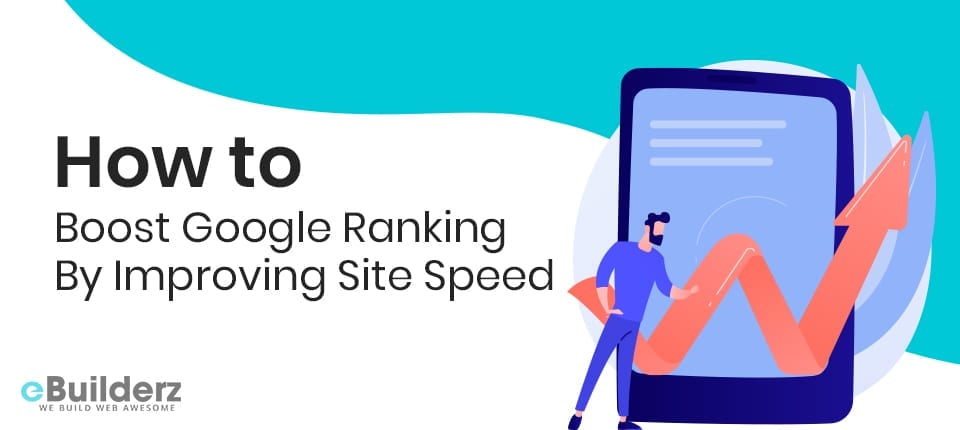 Most visitors care more about website speed when surfing the net than any other aspect. The speed at which a website loads will determine your visitors' reception. If it takes more than 3 seconds to load, your visitor may click away and never return again, leading to a high bounce rate. If you improve your site's speed, making it load faster, it will enhance user experience leading to a higher conversion rate and repeat sales. 
Improving speed in your website can be done in several ways, including opting for a dedicated host, reducing the number of plugins installed on your website, using fewer images, and more. Once you improve the loading speed of pages on your website, it becomes search engine friendly because most search engines consider site speed as one of the ranking factors. Your site visibility will improve once your website makes it on the Google search engine's first page. Today, we will show you how to improve site speed with the MonsterInsights plugin to boost your site ranking. Read on for more insights. 
How to use MonsterInsights to Improve Site Speed 
If you haven't installed the MonsterInsights plugin, the first thing you need to do is install and activate it. Once you are done installing the plugin, connect it to your Google Analytics account. Google Analytics is a vital tool for getting important reports about how visitors access your website and what you can do to improve user experience to convert more. 
See More: How to Easily Track Events in WordPress with Google Analytics
The Site Speed Report in MonsterInsights 
When you are done installing and activating the MonsterInsights plugin on your WordPress website, you can set up your account. Once you are done with that, head over to Site Speed on settings. MonsterInsights has a free and a Pro version. Therefore, to benefit from this tool when you want to boost speed on your website, you need the Pro version of it. The Pro version has lots of benefits to help you run your website efficiently. Once you head over to the Report page/Site Speed Tab, you will see this message:

The Reports Tab in the MonsterInsights Plugin 
Remember, you will only get the full benefits of these plugins once you have upgraded your account to the Pro version. One of these benefits is improving your site speed. 
The Dashboard 
Let's see what the dashboard has to offer. In the dashboard, you will get access to the site speed report. If you plan to use this plugin to improve your Google rankings by enhancing speed on your website, then the site speed report is handy. This nifty feature will help you save time when viewing your site's overall report from the dashboard. The best aspect of the MonsterInsights plugin is that it works in improving website performance and in both old and new websites. This is how the dashboard looks like:

Benefits of Using a Site Speed Report to Attain Higher Ranking In Google
Getting viral reports on your website's performance helps you know what you are doing well or what you are not doing well to rank higher on Google. With the site report, you can provide users with a good user experience, which boosts the conversion rate and ranks higher on Google. 
Google announced earlier that they would use Core Web Vitals starting May 2021 as a ranking factor. From the new site speed report in MonsterInsights, you can get access to the following information:
Server Response Time

 – The server response time helps you know how your site responds, and with that information, you will know what to do to improve speed on your website. 

First Contentful Paint

 – This awesome feature in this WordPress plugin gives you access to your website's visual elements. 

Time to Interactive

 – With this report in the MonsterInsights plugin, you can understand how visitors respond to actions such as filling out forms on your website. 

Total Blocking Time 

– To improve your website's speed, to measure the interaction time, this is a great feature to help you do that. 
Also, You Can Read How to Add Killer Google Analytics in WooCommerce Now
Overall, the MonsterInsights plugin is a nifty tool to help you achieve goals for each metric and provides suggestions on how to do that. On January, 14 of 2021, the MonsterInsights plugin will offer users a year in review. This is very important because it will help you compare your results to the previous year. If you haven't received this information yet, it will look sort of like this:

How to Boost Site Speed and Improve Site Rank on Google 
Trying to improve your website speed is quite challenging, especially if you don't have all your stats in one area. The beauty of using this WordPress plugin is that it doesn't need any coding, and it is quite easy to use. You will love the wizards that come with it, which makes it easier to navigate and get around. If you are planning to set up your Media Kit, MonsterInsights is the right plugin for you. This tool will make it easier for you to collect all the information needed and disseminate it to your users. 
Final remarks 
That's all we had today about the new features in MonsterInsights, and they help in boosting your site's speed to make your website rank better on Google. We trust that this post was helpful to you, and you can now improve your website's speed by connecting Google Analytics and MonsterInsights. 
Here are a few more topics that you shouldn't miss:

How to Easily Set Up Form Conversion Tracking in Google Analytics
How to Easily Export WordPress Analytics with Google Analytics
How to Set Up Author Tracking On Your WordPress Site by MonsterInsights
Like this post? Don't forget to share