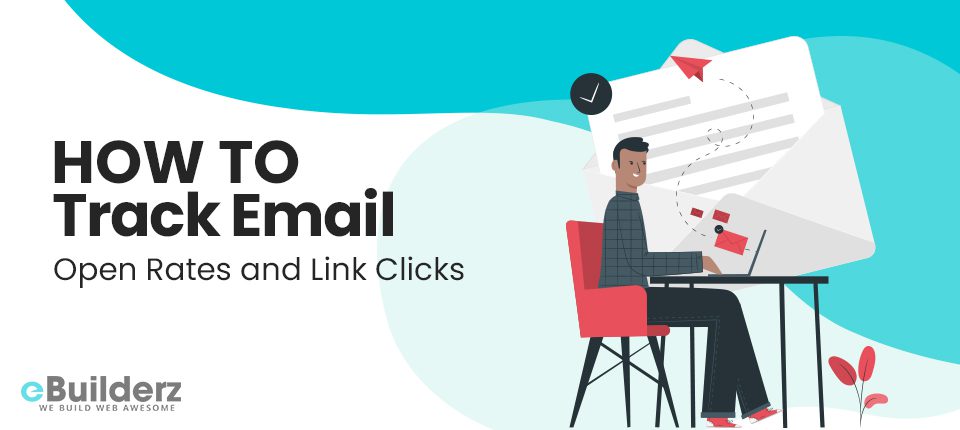 Everyone who uses email to communicate with clients or customers knows how important it is to track sent emails to see whether they were opened or not. Fortunately, there are various tools and software available today that can help you do that and more. One of them is WP Mail SMTP. This excellent email marketing tool is packed with incredible features to help manage your email marketing campaigns efficiently and effectively. Today, we are focusing on their latest feature that allows you to track link clicks to find out whether the sent clicks were clicked or not—knowing whether links in your emails were clicked lets you know whether your email marketing campaign is working or if you have to make some adjustments to make them effective.
Without wasting time, let's head straight to the latest, most prominent feature WP Mail SMTP has to offer – tracking link clicks in your emails!
How to Track Link Clicks
As a marketer, it is good to know if the emails you send are opened or clicked. If you have installed WP Mail SMTP and are using the Pro version, you can easily do that. As a Pro customer, this tool offers several advanced features, including an option to track your emails and clicks. This feature allows you to go to the WordPress email log and view your website's open and click details.

Using email open and click tracking as a marketer or a website owner allows check and see whether your sent emails are getting the attention you want them to get. This is a nifty and ideal solution for those who:
Send mailshots and sales emails from WordPress
Want to check order emails to see if they are being received when running a WooCommerce store
Want to gauge open rates on critical course notifications when selling online courses
To do this, only you need to turn on email logging, enable tracking, and you are good to go! Once you do that, you can leave the rest to the plugin. It will start capturing opens and clicks in any HTML email sent from your site.

With this great feature that is available for Pro users only, you will be able to gauge whether emails are engaging or not. It is so easy that you don't even have to edit any links or edit your email templates.
See More: Difference Between Email Marketing vs Social Media
How to Resend Emails in WordPress
Due to high customer demand, WP Mail SMTP has decided to include an easier way to resend WordPress emails. Pro users of WP Mail SMTP can now go to their WordPress email log and quickly resend emails.

You can click resend it right away if you realize that one of your crucial emails is not sending. With WP Mail SMTP, you Can resend the email to the original recipients or forward the email to another recipient.

The Resend feature also allows users to resend bulk emails to multiple recipients with the bulk resend option. You can easily do this with only one click as a Pro user.

There is also an intelligent queuing system that staggers email sending automatically. This indicates that your site won't slow down no matter how many emails you want to resend.
How to Save Email Attachments
Another nifty feature included in the Pro version is the option for saving attachments in WordPress. Enabling this option lets you save each attachment with the original email.

If you are concerned that your email attachment will take sufficient disk space, you should be. That's because attachments are deleted when you delete a log, ensuring that you are always in control. If you decide to store attachments, the new Resend option will resend them too.
Also, You Can Read Quickly Grow your Email List with Sendinblue and WPForms
EML Export
The last release included the XLSX and CSV log export, which received much praise from the users. In the recent release, an EML export feature is included, and with it, you can:

Export emails as EML files
Use any email client to open them up
Export in bulk multiple EML files in 1 ZIP
As a Pro user, you will get an accurate picture of what you sent when you decide to view emails in EML format. It is an ideal option to confirm that your email templates look exactly the way you want them to. It is also a great feature for archiving sent mails in a visual format.
Network Aggregated Email Log
WP Mail SMTP also comes with another fantastic feature that targets users with multisite. It seemed time-consuming to view email logs by logging into each subsite. This is taken care of thanks to the new network aggregated email log that allows you to save time by loading any subsites' email logs in 1 place. With the latest 2.9 Pro release comes a new aggregated email log.

This is a perfect option for multisite users who want to save time when logging in. You will find this option in the new dropdown on the email log page. This nifty feature is ideal for network administrators who want easier access to the main site's email log page. To make it even better, they have made the dropdown searchable for those operating hundreds of subsites.
Check Out the Quick Video Review On Track Email Open Rates and Link Clicks
Source: Bootstrap Biz Growth
Conclusion
The latest release of WP Mail SMTP comes filled with excellent features to make your email marketing campaign more effective. The link click tracking feature lets you know whether your emails are getting the attention they deserve and the resend feature makes it easier for Pro users to resend crucial emails. If you are still using the free version of WP Mail SMTP, it is time to update to the Pro version to get all these benefits.
Here are a few more topics that you shouldn't miss:
Difference Between Email Marketing vs Social Media
Quickly Grow your Email List with Sendinblue and WPForms
Infusionsoft: Email Marketing and Sales Platform
Like this post? Don't forget to share