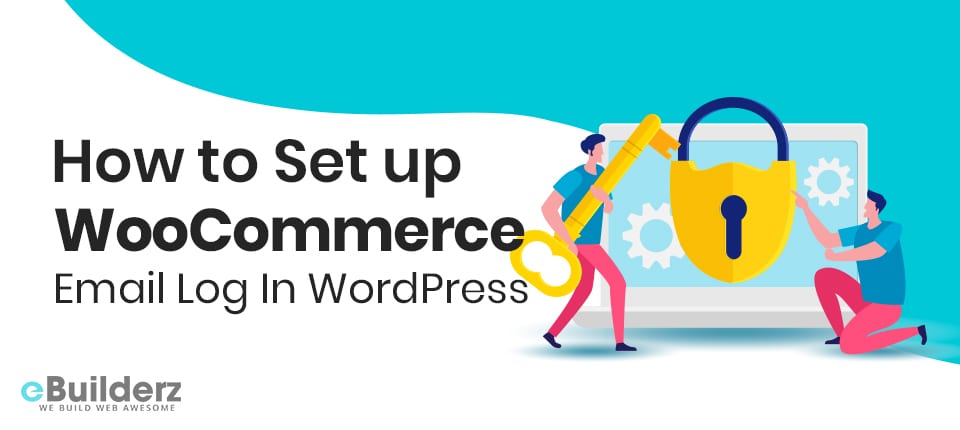 Setting up WordPress mail log is crucial as it lets you track emails sent to your users from your WordPress website. How does this help? This allows you to troubleshoot issues and know the status of your sent emails. Do you want to know how to set up WordPress email logs and WooCommerce email logs? Read this post for more insights. We have provided a wealth of info on how to do this task with ease. By the time you are through reading this guide and set it on your site, you will be able to see the email logs from your WordPress admin area directly using an easy to grasp formula.
Benefits of Setting up WordPress Mail Log
If you are running a website hosted by WordPress or a WooCommerce store, it's crucial to know that WordPress sends an email to your users. The emails contain crucial info about securing your WordPress website. These include new user notification, password reset emails, comments, WordPress update notifications, and password change notification. These emails are more crucial if you are running an online store.
The reason being that WooCommerce sends out order details, client receipts, user account emails, and new order alerts regularly. You need these notifications if you want your website to be user friendly and also work as expected. Without email, you won't get any info about your transaction and so on. When you get feedback from your customers, you will know whether you are on the right track or you need to improve on something. When the client is happy, you will be happy as your sales rise.
Now that you know how crucial emails are, you need to ensure that users receive them, and they don't just go to spam or disappear without being opened. One way to help you with this is by using a credible SMTP service provider. These kinds of services are there to check on email delivery. It is also good to know which emails were sent and where or whom they were to. Keeping records of email activities on your website is crucial in many situations. Some of them include:
It ensures that all emails are delivered on time.

When you want to track emails from your contact form plugin

This way, you will know whether the email sent by your works or doesn't work.

When you want to use email logs to track user activity

When you are running an online course, you may want to track user activity.

Records also help when you want to store the email log of your receipts, orders, and customer alerts.
With that insight about the benefits of setting up email logs on your site, let's head straight to setting it on your WooCommerce website.
How to Set up

WordPress Mail Log
When you want to do this task, you need the best WordPress plugin so that things go on smoothly. We have chosen to use the WP Mail SMTP plugin. This is a good plugin as it allows sending of emails with major SMTP service providers like Gmail, Amazon SES, Outlook, SendGrid, and more.
How to use the plugin
Install and Setup WP Mail SMTP

Like any other plugin, before using WP Mail SMTP plugin, you have to install and activate it on your site. If you are a newbie and you don't know how to do this, you can check out our guide on how to install a WordPress plugin.
See More:- WP Mail SMTP by WPForms
Once you have activated the plugin, you need to configure its settings. You create this by heading over to WP Mail SMTP >> Settings page. Start by entering your license key. The license key is found on the WP Mail SMTP website under your account.

When you find it, go ahead and copy-paste it and click on the Verify button. When you are done with that, its tie to choose how you want to send your WordPress emails. To do that, go to the Mailer section and scroll down to see these options. The great thing about this plugin is that it works with any SMTP service. You will get easy options to configure for major services like Gmail, Amazon SES, Outlook, Mailgun, Sendgrid, and others.
To get instructions on how to set mailer up, click on it. By default, the mailer is set to the PHP mailer. You need to change this since this one is not good enough and it's going to give you problems in the future. Many of WordPress hosting servers were not configured in the right way to handle emails. Using a PHP mailer means your users may not receive your emails at all. The best providers that will ensure email deliverability are SendinBlue or Mailgun.
Choosing Other SMTP as your mailer option means that you will have to provide SMTP settings. Don't worry as you can inquire about this info from your SMTP service provider's website. After the 'Save Settings' button once you have finished entering your mailer info. To make your emails look trustworthy, you need to use a professional business email address.
Enable Email Log Feature
After doing all that, the next thing is to turn on the email logging feature. To do this, go to the plugin's Settings page and switch to the 'Email Log' tab. After that, check the box next to 'Enable log' option.

General info about each email message will be saved in the email log option. The info will also include the date and time, email status, subject, sender's email addresses, BCC and CC, attachment, and more.

With this plugin, users can enable complete WordPress email logs. However, this will save all contents of the email, which includes private information in your WordPress in plain text. Enabling the complete WordPress email logs is not advisable. Click on the 'Save settings' button to apply changes.
Testing WP Mail SMTP Setup
You need to check that everything is working as expected, after setting up the WP Mail SMTP plugin. This step is quite easy, and all you need to do is head over to the settings page and switch to the 'Email Test' tab. Once you are there, enter your email address and click on the 'Send Email' button. An email will be sent on the address you provided to test whether it works. You will then see whether the email reached on not on the screen.
Check out the quick video review on How to Set up WooCommerce Email Log
Source:- WPCrafter.com WordPress For Non-Techies
Conclusion 
Setting up email logs is a great way to monitor how your users engage with your website and help them so solve issues when they arise. Email logs also help you to improve your business if your users are not satisfied with what you are offering them. If you want to succeed in your online store, this is a great thing to do. As you have seen, setting up WordPress email logs and WooCommerce email logs isn't that hard, and anyone running a WordPress website can do it. If you are amused by how it works, go ahead and set it up on your website to witness firsthand what the tool can do.
Here are a few more topics that you shouldn't miss:
How to Easily Track Events in WordPress with Google Analytics
How to Create a Formidable Forms using WordPress Calculator
Like this post? Don't forget to share