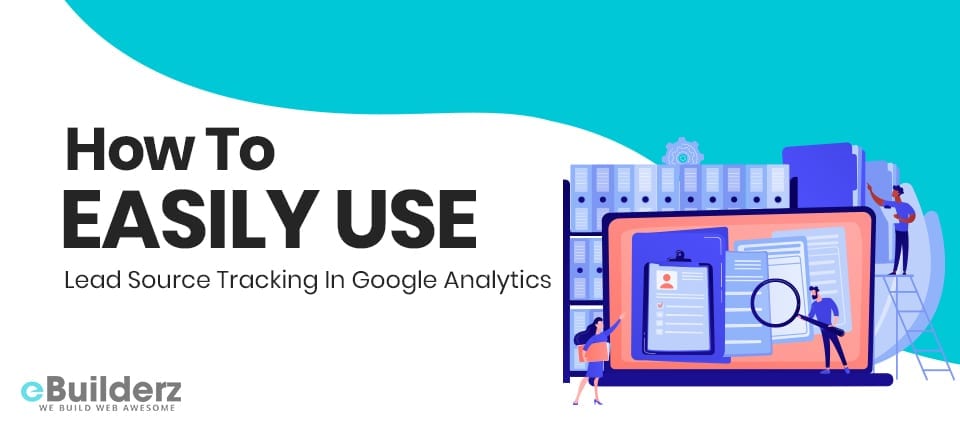 The idea is to find out where the traffic is from, and the period spent in a site and which page has the most conversions among other data. This post will give you a rundown on using Google Analytics to track and analyze your website's traffic.
Is Tracking Website Traffic Useful?
From a marketing point of view, the answer is a big yes. Below are a few reasons why website traffic tracking is good.
Gain better insights into your users – knowing the details of your site users opens your mind to what their needs are. The details you collect allows you to tailor your Site to their needs better.
Enhance your marketing strategy -if you are keen on checking the impact of the marketing strategy you are using, then tracking lead converters is key.
Prioritize leading source channels -GA allows you to identify which channels are giving the most traffic. Once you have these details, it will be easy for you to prioritize these sites to draw even more traffic and conversions.
Know the least performing channels – Google analytics helps you know the channels with the least amount of traffic. This way, you can focus on how to improve them.
Create fresh and up-to-date ContentContent – ideally, your Content remains relevant to the varying users. Look for fresh topics that users will like.
Tracking Traffic in WordPress with MonsterInsights
GA is very useful, more so on a WordPress website. There is a lot of technical jargon that goes into the process to get it up and run. You need to have experience in coding, at least. Also, analytics is no easy issue. If you do not have the know-how in any of these, then hiring people is ideal.
Either way, you can also choose the easier way of using Google Analytics on a WordPress website. MonsterInsights is a one-of-a-kind plugin that helps any WP user to access their e-commerce traffic without much hassle. It is convenient and efficient as far as accessing Google Analytics data is concerned.

Some of the reports that you can access with the help of MonstreInsights include:
1. Overview Report
With MonsterInsights, you can get an overall look at how your execution is panning out. One of the analyses is on the most popular mode of access. The devices are categorized into 3: Mobile, PC, or Tablet. The overview report will show the top device for a specific period in the Device Break down section. This way, you can customize your website to suit visitors' needs.

Another section on the overview report is the geographical area where most visitors come from. The Top 10 Countries tab allows you to view the top countries that traffic originates. Another way you can create targeted Content is best suited for each consumer.

Lastly, the affiliate report allows you to see the most successful affiliates concerning traffic toward your website. The Top 10 Referral section reveals which sites you need to focus on is building a much larger traffic source.

2. Real-time Report
With this report, it's all about the up-to-the-minute reporting. It allows you to view the current stats related to your website's affiliate's traffic flow and those of different geographical locations.

3. E-commerce stats
For websites that are in online business, e-commerce reports are critical. MonsterInsights allows any business site to view the most productive affiliate websites. This offers another way to attract more consumers to your web page by attaching offers on those affiliate links. All this thanks to Top Conversion Source.

4. Search Console Report
This report capitalizes on SEO. It allows you to view your most performing Keywords. With the help of Search Console Report, you can easily generate more productive keywords that can improve conversion rates.

See More: How to Add Killer Google Analytics in WooCommerce Now
Tracking Website traffic with Google Analytics
We have seen how MonsterInsights make it easy for anyone to access reports from Google analytics. However, you can also access the same date without the use of MonsterInsights. It's as easy as signing up for a Google Analytics account or signing in if you have an account. Look for Acquisition. Click it then on the drop-down, click All Traffic, then choose Channels from the list.

There are several reports you can access—an overall report on the affiliate traffic flow to the key best-performing keywords from the process above.
You can also narrow down the search if you want specific details about the performance of your website. On All Traffic, you can click on Source/medium.

Also, You Can Read How to Easily Export WordPress Analytics with Google Analytics
Tracking specific website pages with Google Analytics
Just like tracking the entire website, you can narrow it down to one page of your site. It does not matter how many pages your website has; Google Analytics will give you a report on each page. In most, if not all, websites, the home page is one with the most traffic.

Once you are logged into Google Analytics, click Behavior, then move to Site, then Content. Decide which of the pages you want information on, then click on it. Once you have settled on a page, click Acquisition,

then Secondary Dimensions. You will be able to see a report of visitor movements and which affiliate website they came from, if any.

Check Out the Quick Video Review On Lead Source Tracking In Google Analytics
Source: Data Driven Demand Generation
Conclusion
Tracking lead sources does not have to be rocket science. Granted, Google Analytics may require some know-how, but that doesn't mean it's impossible to use. A plugin like Monsterinsights simplifies some technical tasks, especially if you are using a WordPress website. However, accessing source reports directly from Google analytics is also possible. It's as easy as logging in to your account. We hope this article will give you some insights.
Here are few more topics that you shouldn't miss:
How to Get Crazy Conversion with Exit-Intent Popups
How to Easily Set Up Form Conversion Tracking in Google Analytics
How to Quickly install Google Analytics Global Site Tag (gtag.js) in WordPress
Like this post? Don't forget to share