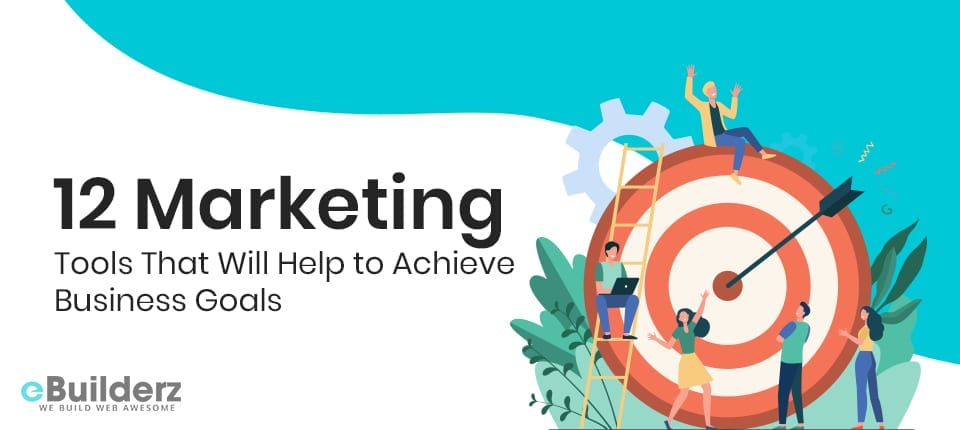 If one wants to become a good marketer in this competitive business world, he surely needs tools that would outstandingly complement his work. Today, businesses require online tools that empower their analytical abilities and optimize operations to achieve business goals. Various online tools would help businesses find new customers and make other important decisions as to the company's marketing strategy.
Before discussing the various available tools, it is first important to know about the best browser that supports these tools. Google Chrome is considered the best among various others by users all around the world. This browser is completely free to its users. It has high-speed processing, supports smartphones, and also holds email and various other google analytics in one place. Its available extensions help in boosting up its functionality and keeping the user's information secure and confidential. These extensions are also relatively easy to install; one has to find the required extension at the Chrome web store.
Now, we can discuss the tools that would help people in becoming better writers. These tools are mentioned in the following section:
Grammarly
The first and foremost tool is Grammarly. This tool would help writers by editing and improving their writings. This tool checks your uploaded file considering all the important aspects of writing. These aspects include grammar, spelling mistakes, and various writing issues.

In this tool, the user either has to write or copy-paste his content on the given platform. Then it will advise on various elements that you can edit. This tool supports various sites that users use daily. For example,- In the case of email or blogs, it will pay close attention to every element and find the mistakes that would have impacted your writing reputation. This tool not only finds errors but also suggests corrections for the same. It might take extra time, but it will leave your content correct and error-free. Marketers can take the best advantage of this tool.
HashTest
There were times when hashtags were commonly used on Instagram. These hashtags help your posts in reaching out to people who are interested in them. It becomes quite important to use the right kind of hashtags when you want to have their benefits.

HashSet is the tool that would help people in this. It is a tool that checks the quality of the hashtag you are using. When you post a photo or story, this tool would check hashtag quality and suggest some good ones make them perform their best. This tool works well for marketing as it helps in reaching out to more people.
See More: A Checklist To Improving Small Business SEO
SEMRush
Another important and helpful tool for the marketer is SEMRush. This tool works by breaking down the search traffic on your site and boost its performance on Google.

This site classifies important information as organic search, paid search, etc., on your site, and by using extensions, you can extra increase its functionality. This is helpful as you can get information about your site and competitor's site using two extensions. So, this tool helps you in getting all the organized data instead of visiting applications and doing it all manually.
Boomerang
Another important tool is Boomerang. This is a tool that helps users in managing the smooth flow of their emails. In this tool, the users can set a schedule for their emails so that the audience can timely see and respond to it in exactly the way the user wants.

This tool is quite worth it for marketers who try to find the best time to send emails to their customers. With this tool's help, the user can set the alarm so that the mail can be sent well on time. The other important feature of this tool is that it makes it quite easy for the audience to respond to the user's email. Getting replies from the audience means better profitability to the user. So, it is one of the best email marketing tools that users can use.
Oktopost
This is the tool for those who use their social media accounts for the business. This tool focuses on B2B social media management. Oktopost helps its users to directly share posts and articles from your browser.

This is a custom-made tool that can help you in keeping our posts relevant. This tool is quite easy to use. The user has to click on the extension tab when he is on the page that he wants to share. The drop-down menu will give you a brief about how your post will be presented when you click to share it. The user can add a caption to it and later post the same.
BuzzSumo
Another important tool for a marketer is BuzzSumo. This tool will help them give detailed information about pieces of your written content that will perform for the targeted topic and industry.

The extension would also help you in the same manner with a few clicks. If you want to know about the information, you need to open the extension to know what it says. It will give readouts about the page views, media engagements, other important items like shares, etc. This tool will help users to turn out to the target audience in real-time without any hassle.
Liner
For those who do research and require ways to organize and recall crucial information. Liner is the tool that helps users quickly highlighting the web pages or blogs when you research them.

With the tool, the user can highlight important information and work on it to make it sound even better. This tool keeps a catalog of all your highlights so that you don't get lost with the necessary information. Liner is the best tool to keep your information well organized.
Save to pocket
Sometimes, we read a perfect piece and want to save it for future references. With the save to pocket tool, the user can quickly save their article and use the same as a reference for future projects. Being a social media manager, one has many good things to save so that they can be used in future times.

With this tool, the extension would save necessary pieces by category. This tool would easily locate a save link to find out the piece you are looking for easily. Save to pocket is one of the best tools that can be used at the time of research.
Evernote web clipper
Evernote web clipper tool is for those users who want to take a screen capture of helpful images or graphs. This extension would create its magic when you open up the taken screenshot in the tool.

This extension also makes simple edits like arrows, highlights, etc., to make the audience see whatever you wish them to. By following a few steps, the user can easily create a powerful image of its audience's content.
Push by Zapier
For those users who use plenty of tools for their projects must go through this one. This tool helps you in integrating apps that you use on a daily basis.

This tool also sets push for any task you want. The user can integrate all its too and let them work together. This tool is quite helpful and flexible. The user can save time by setting pushes for regular schedules.
Also, You Can Read How to Create Great Zapier Integrations in MemberPress
Link clump
For people who do a lot of research on various topics every day, this tool is a big help for you. When we do research, we eventually open a lot of tabs to get more information. The link clump tool is a blessing because it opens up tons of links when you do research.

This tool would help you to click less and do more reading about the content. This is quite easy to use the tool. The user just has to install it, hold the button z, and then click and drag. This tool will highlight your selected pages, and when you lose hold of the mouse button, you will notice that all the pages opened in order. This is the best tool as it helps in saving time and doing a good level of research.
Linked in Sales Navigator
This tool is suitable for the B2B players whose objective is to boost their sales. The linked sales navigator helps in providing detailed information about Gmail contacts. It also helps in keeping relevant messages without requiring you to dig into thousands of emails.

All the other required information will be shown at the sidebar of your Gmail account. The profile would contain information like name, company, and the social link the profile has. The information like this would help you deliver a message to your targeted audience and begin a valuable conversation. The user will have more features like networking etc., if they upgrade the tool to premium services.
Check Out the Quick Video Review On Marketing Tools
Source: Eric Siu – Leveling up
Conclusion
These are the few tools that would help you in becoming a good marketer. No matter for what purpose you require these tools, there are plenty of good options that users can adapt and succeed. One can also take a skill test provided by Mettl, a skill enhancement technology company, to assess their knowledge of the tools to achieve greater heights in their respective fields.
Here are a few more topics that you shouldn't miss:
Best Blogging Tools Every Blogger Should Know in 2021
How to Connect WordPress Website Leads And Salesforce (CRM)
Ultimate Guide To Email Signature and Banner Design [2020 Update]
Like this post? Don't forget to share