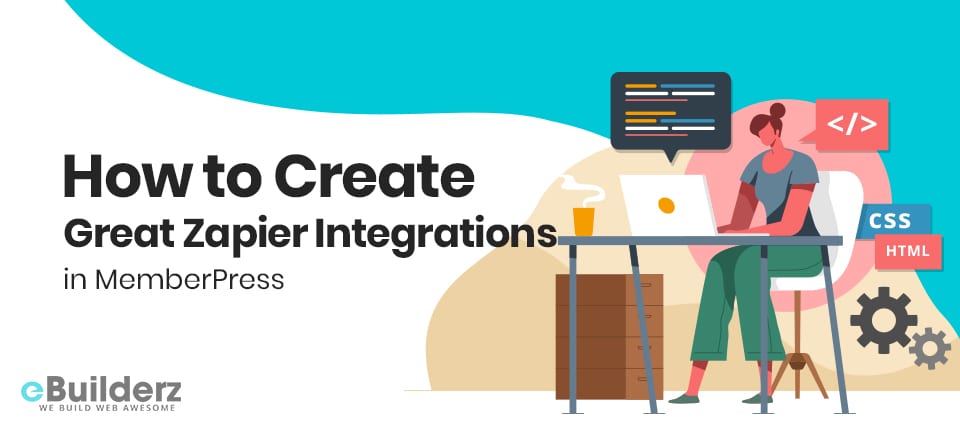 When you want to run a membership website, you have to put systems in place to help you run it smoothly. That is where MemberPress comes into action. When you plan to set it up, you need to do it the right way. If you are running a membership site that requires members to sign up and pay, this plugin will help you run it with ease. In this post, we will look at how you can integrate MemberPress to Zapier to improve your workflow.
MemberPress is among the best WordPress plugins that do well in running membership websites. To get the best of your site, you need to restrict content. This means that only members can access your site. This tool also allows you to limit coverage in different levels. That is among the features that make this tool great. You can get this feature and lots more at $129 since it's a paid plugin.
With this plugin, users can restrict content using tags. This allows members who have paid for certain plans to access the content. You can also check content based on pages and posts.
If you are running one or two of these sites, this WordPress plugin is going to be a great choice of a plugin for you:
Digital downloads site
Course-based website
Contents with videos
Magazine website
Dating website
A club site
If you are selling eBooks
When you restrict your content, don't only benefit from your income, but it also ensures that your users get useful content. No one is going to pay for content they are not going to like. Quality is crucial when setting a membership site. With its integration with Zapier, your workflow is enhanced, and you are going to increase efficiency. You will be able to connect with many other services. This is a good thing for both you and your clients. Now that you know what MemberPress WordPress plugin is all about, let's now focus on how to link it with Zapier.
How to Integrate MemberPress to Zapier
Before get started with the integration, let's first know what Zapier is and what it does. It is a web-based tool that makes it easier for users to connect with many web apps. It helps you to connect to services such as MailChimp, Asana, Gmail, and many more. This means that these web apps will work with ease, and this will enhance your workflow.
It is a giant when you want to connect to other web apps. It is a popular service known worldwide; it connects 1,500+ web apps and services. The great thing about it is that you don't need to have coding skills to use it. With a few clicks, anyone can build workflows with ease.
Benefits of Zapier Integration to MemberPress Users
With Zapier and Memberpress integration, users can connect to billing systems, CRMs, and many more web apps.
If you are running a membership website, this integration will help you automate your workflow. This makes it easier to manage your site.
Since Zapier allows you to connect to different services, you can generate leads. This will help you bring more customers and subscribers to your site.
With Zapier integration to MemberPress, you don't need code to customize the user experience. Which makes it easier for users to set their websites to connect to other services.
Also, you can read 4 Best Membership Plugins
How to Get Started
You need to be on MemberPress Plus or Pro plan to connect to Zapier
Create a Zapier account
You need to install and activate MemberPress Developer Tools

After that, log in to your Zapier.com account and use the "Connected Accounts" tab to connect MemberPress
To verify that Zapier can connect to MemberPress, Click "Yes, Continue."

That is how simple it is to get started with the Zapier MemberPress integration. This will be the final result.

See More:- Drip Content – Learn about one of MemberPress' Killer Features!
MemberPress also makes it easier for developers to install the plugin for their clients. To do this, they will have to go for the highest plan. This is not the only feature that this plan offers. Other advanced options are also provided, but they will need to give direct support to their client. If you are using MemberPress and you need to connect it to Zapier if you haven't. This will help you to other outstanding services that will make your services even better.
Checkout quick video review on How Webhooks work between Zapier and MemberPress Developer Tools
Source:- Paul C
Conclusion
MemberPress is a great plugin if you want to have full control over your membership site. If you integrate it with Zapier, you make your workflow efficient. Other great features that you can get with MemberPress include content dripping and tagged content. Since you are going to use other services and apps on your site, Zapier is an excellent service to help you connect with ease. We hope that this article was helpful to you, and you are now ready to integrate your site with MemberPress.
Here are a few more topics that you shouldn't miss:
Ad Inserter – WordPress Ads with Adsense Header Integration
Increase Conversion Rate by Adding a Multi-Step Form In WordPres
Like this post? Don't forget to share