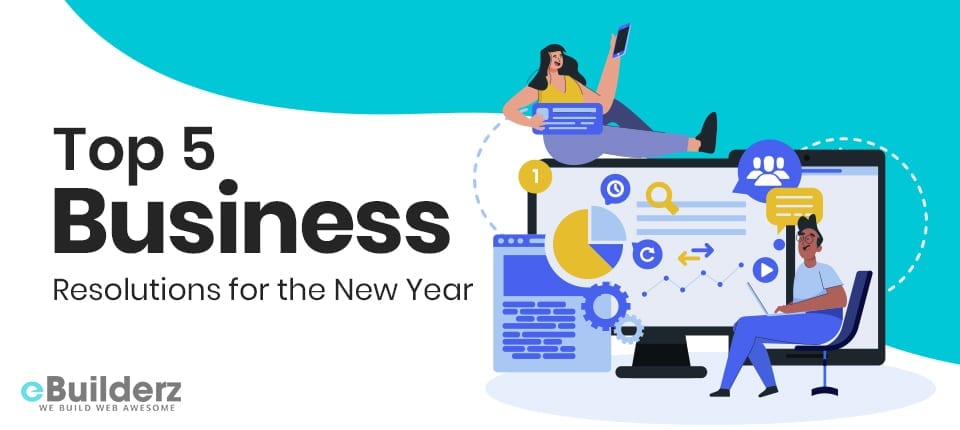 In anything you do in life, setting up goals and having a clear strategy to achieve them makes your success attainable. It all starts with a business restoration as a new year begins. Below are some of the best business resolutions that you can set for yourself to help your brand thrive 2021.
Make Business Decisions Based on Accurate Data
Getting proper analytics to understand how your business is affecting your audience is a great way to start running your business this year. There is no greater way to do that than to set up Google Analytics. This tool offers a better way to know and understand how your visitors engage with your business online. GA gives you a breakdown of vital info on which pages were viewed, which device most of them use to interact with your website, where they access your website from, and much more.

You can use this information to make informed decisions about your business. No more guesswork this Year. Stay organized to avoid making rushed and uninformed decisions that will affect your business negatively. With GA, you will know what keywords are mostly used by visitors to find your website, identify new content topics, and create business strategies using data. One of the best analytics plugins is MonsterInsights. You can use this plugin with your Google Analytics view reports inside your dashboard. The plugin also has many valuable features to help you make the best data-driven decisions in 2021.
See More: 12 Marketing Tools That Will Help to Achieve Business Goals
Create a Blog About your Business 
One of the best ways to grow your business is to create an informative blog. Among the benefits that come with starting a blog include offering educational content about your business, enticing new audiences, building your brand, establishing your online authority, and it can also help you make passive income through affiliate marketing and ads.
Besides all this, blogging can also help you increase site traffic and search engine presence, which are basic ingredients in making your business thrive. You will start getting more visitors once your articles start ranking on search engines like Google or Bing. Blogs also increase your site's conversion rate, and you will have an easier time turning your web visitors into loyal customers.
If you haven't started a blog, it's high time you do it as a business resolution this Year. Focusing on blogs gives you an upper hand on getting positive ROI. To help you with that are plenty of tutorials available online on how to create a blog.
Optimizing Your Business Website for Search Engines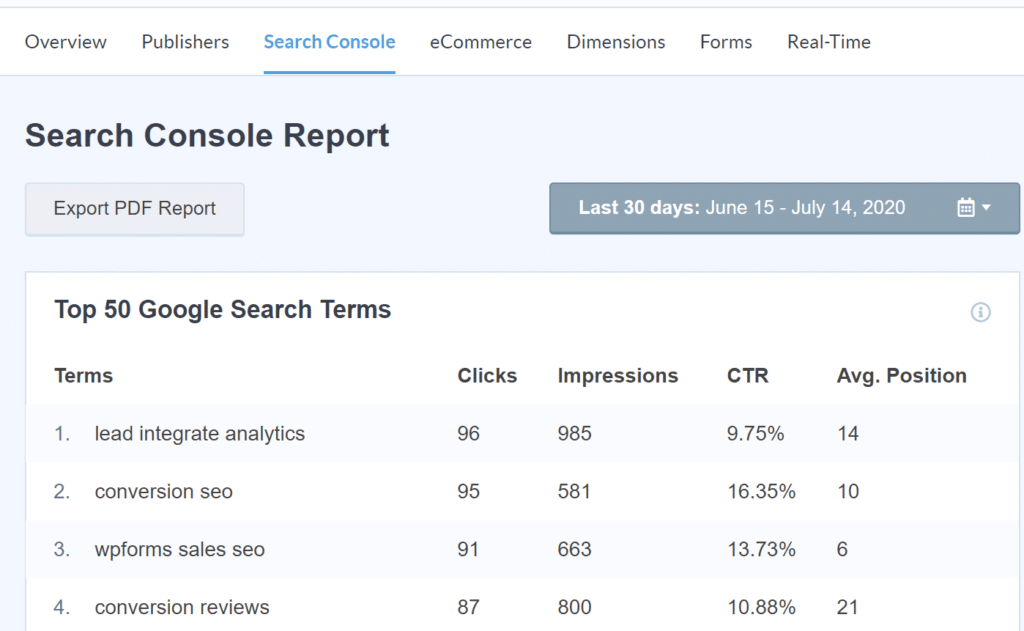 Compared to other channels, organic search drives 51% of traffic to your website. Focusing on search engine optimization is another great new year resolution to help you grow your business. Search engine optimization helps to improve your website visibility. It also improves site rank by placing your website on the first page of search engines. If your website ranks higher, you will have a high chance of being discovered, which leads to more traffic.
Google is the biggest search engine globally, and ranking high on Google is not easy. The reason being that this powerful search engine uses over 200 ranking factors to rank websites. Another thing is that SEO needs experts who understand these ranking factors. You also need SEO tools to help you with your marketing strategy.
MonsterInsights WordPress plugin is the best analytical tool that allows you to determine which search terms your site is already ranking on. The plugin also gives you the top 50 Google search terms, average position, and click-through rate (CTR) from your admin area. This will be possible if you connect Google Analytics with Google Search Console.
Email List Building 
Another vital aspect that you need to consider in your business resolution is building an email list. The reason being that email marketing helps you to an ROI of about 4,400%. Sending emails helps you pass important information on your new products, send targeted messages, and promote your business.
Building an email list is not as easy as it seems. This shouldn't worry you because there are many methods that you can use to sign up for your goods and services. You can start by letting people subscribe to your emails. Start by creating a signup form and placing it in the sidebar. You can also offer downloadable content for free such as articles, ebooks, PDF files, videos, and reports.
If you have an effective plugin such as OptinMoster, you can build your email list with ease. It will help you optimize your conversation and generate leads fast. Another thing about OptinMonster is that it has a feature called the exit intent technology that helps reach out to visitors who are about to leave your website.
Also, You Can Read 10 Benefits of Social Media Marketing for Your Business
Connect and Build a Following on Social Media Networks 
Social media is a powerful marketing tool that can make your business thrive quickly if used wisely and strategically. Social media marketing should be among your New Year's business resolutions if you haven't thought about it. You should take advantage of our Twitter, LinkedIn, Facebook, and Instagram among the social media networks.

These top social networks will help you create communities, generate leads, build brand awareness and market your products and services. Running giveaways is a way of reaching out and increasing your following. You can reward your followers who follow you on different social networks. Social media helps you target a specific audience that uses a certain platform, making it easy for you to entice and convert them into loyal customers.
Check Out the Quick Video Review On Business Resolutions for the New Year
Starting the Year on the right foot helps you stay organized throughout the Year. One way of doing that has a business resolution to help you realize your yearly set goals. With these five business resolutions, you can easily build your own business and monitor growth as it thrives.
Here are a few more topics that you shouldn't miss:

A Checklist To Improving Small Business SEO
12 Most excellent B2B Mobile Apps for Managing Your Business on the Go
The Ultimate Guide To Using Pinterest For Small Businesses
Like this post? Don't forget to share