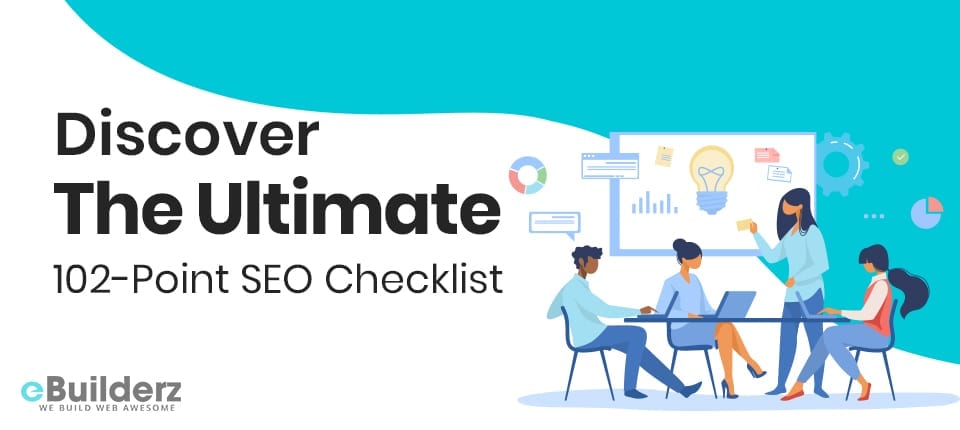 However, the huge deficit of SEO in marketing is tragic. Despite the rewarding part of traffic and search visibility, SEO is often ignored because of the time needed for research and implementation.
That goes away with a handy new marketing bundle called the SEO Buddy Checklist. Don't let the name fool you here. The checklist includes more guides and documentation than any marketing course gave me.
SEO Buddy's beauty is that you can learn strategies and implementation procedures in days rather than spending time and money on online courses. There are incredible benefits for businesses facing other marketing challenges besides SEO as well.

What is the SEO Checklist by SEO Buddy?
SEO Buddy has created the ultimate SEO checklist. There are over 100 SEO factors that you can start setting up right away. Each factor comes with step-by-step instructions to help you, your website administrator, or your marketing team executes crucial SEO actions.
For small businesses doing everything in-house, it's actually like hiring an SEO consultant or agency to audit and optimize your website. However, anyone can use this checklist. There are standard operating procedures, content calendars, and Trello boards included with the SEO Buddy Checklist bundle.
All checklists, documentation, and guides are available as downloads. They are easy to load and view online instantly.

Review of the 102-Point SEO Buddy Checklist
At first glance, I knew this wasn't the typical free SEO checklist you find on the internet. Blog posts offering tips and checklists rarely go over 5 to 10 individual ranking factors, and these always lack some crucial steps to doing it yourself.
The SEO Buddy Checklist is the definitive, ultimate checklist for current SEO best practices, ranking factors, and Google algorithm recommendations from experts. I was surprised by the vast information included in just one checklist.
Every point has a unique guide that shows you what steps to take to set up content, technical markup, tracking tools, and analytics to completely rank up in Google. The checklist was made to help any website get on the first page of Google for their best keywords.
See More: A Checklist To Improving Small Business SEO
What's Included in the Checklist
Over 100 key factors in ranking and optimizing your website for Google
Step-by-step guides for every SEO point
Expert keyword research guide
All recommended tools for research, tracking, and measuring SEO
52-week Content Calendar
50+ Content Distrbution Checklist
Google Analytics setup
Google tagging setup
Google My Business Setup and Optimization
Google Search Console Setup
Latest workarounds to Google algorithm updates
40+ standard operating procedures for SEO
Trello board templates

There's so much more included with the checklist, but you can get a free preview if you want to see every area where this bundle can help your business. If you have any SEO challenges, this bundle can answer questions, help your team learn about SEO, and integrate SEO into your marketing strategy.
Why the SEO Buddy Checklist Works
Getting started with SEO is the hardest part. It's slow to start if you don't have a team helping you with strategy, content creation, Schema markup, backlinking, and social media posting. That's the beauty of SEO Buddy.
If you follow the checklist point by point, you'll quickly optimize your website. For example, the keyword research portion is invaluable. You may be trying to rank for keywords that are just too competitive, but SEO Buddy provides steps to get around that and find the exact keywords that will bring in more traffic.
Some actions only take 15 minutes to implement on your website, but even when the guide is longer, it's less time than researching on your own or enrolling in an online course. You essentially get all of the steps without having to go through the lecture.

Also, You Can Read Why You Must Hire Search Engine Marketing Consultant?
Is the SEO Buddy Checklist Worth It?
SEO guides and checklists aren't for everyone. However, even if you wanted to simply learn more about SEO, this bundle is better than reading random blogs on the internet or trying an SEO for Dummies book because it's frequently updated to keep current with Google algorithm changes.
The number one factor that makes this checklist great is that you can rank your website and get on the first page of Google for your best keywords.
Any business focused on traffic, leads, and content marketing needs this checklist. However, it's really about the time and money you'll save. If you have the time to do this for your website, then you can use this checklist to optimize your website on your own. You won't need to hire an SEO expert or content team.
Check Out the Quick Video Review On Ultimate SEO Checklist
Source: Neil Patel
Additionally, it's handy for business owners who want to assess what they're doing in search and how to do it better. The bundle includes everything a business owner or marketing director would need to train their team on SEO and marketing procedures. It includes over 40 SOPs and templates for content calendars, SEO audits, Trello boards, and more.
For more details about the SEO Checklist, please visit: https://seobuddy.com/seo-checklist
Here are few more topics that you shouldn't miss:
How to Boost Google Ranking By Improving Site Speed
What Is the Best Free SEO Rank Checker?
4 Content SEO Best Practices to Boost Search Traffic
Like this post? Don't forget to share