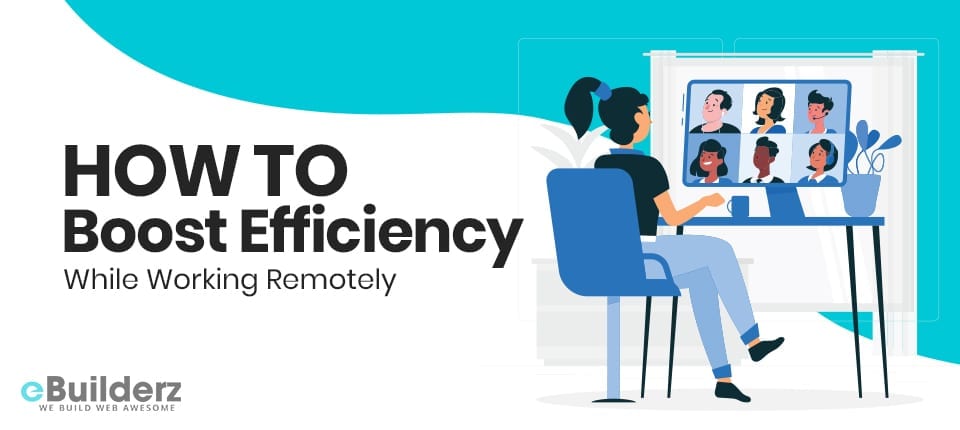 While the idea of working remotely seems quite attractive for some, it cannot be said that every person working at home is having a good time. Replacing an office with a place we usually associate with leisure makes it difficult to properly find the necessary motivation to carry out one's tasks.
If you are in a similar position and would like to create a routine that gets you out of the rut of struggling to work from home, this article should come in quite handy.
1 – Use Time-Tracking Tools
When you have no supervisor and coworkers next to you, it is easy to lose track of time. For example, if you notice a colleague getting up from their desk, it probably means that it is time for a lunch break.
However, not having these cues and focusing entirely on work is not good for your health. It would help if you used time-tracking tools to receive reminders of when to take a break and work.
Some would say that BusyCal is the best scheduling app for mac users due to its flexibility. However, if you do not have a MacBook and use Windows instead, Clockify is a good option.
In case you want to use your smartphone as a reminder, Hubstaff and Toggl Track are the go-to options.
2 – Have a Morning Routine

You are staying in bed later than usual sounds nice. You do not have to get up early because you work from home and can start later. However, if you get in the habit of sleeping too long, it will be harder to get up every morning.
Irritation and lack of sleep are not good for overall productivity. Therefore, you should establish a morning routine that will help you get out of bed.
Some suggestions could be doing a bit of exercise, like yoga. Rewarding yourself with a nice breakfast is worth a shout as well. Or maybe you could use that extra time in the morning to read a book that you have been putting off because there is not enough time and want to do something else in the evenings?
See More: 12 Most excellent B2B Mobile Apps for Managing Your Business on the Go
3 – Take Breaks 
When you have time-tracking tools sending you notifications of when to work and when to take a break, make sure to spend all the time relaxing.
Instead of having a quick lunch when you make a sandwich and a cup of tea to consume, prepare proper lunch and enjoy the meal in a few minutes.
Since you are likely spending so much time staring at a monitor, it is necessary to let your eyes rest often. If you continue pushing your body, it will backfire. Therefore, make the most out of the available free time.
4 – Go Outside When Possible

Your movement may be restricted due to the ongoing pandemic. However, if there is an opportunity to go outside, put on a facemask and do it. Even a few minutes of fresh air can do wonders for your mental well-being.
Working inside your home is already a problem, and when you cannot have a regular life in addition to that, it is no wonder that so many people struggle with remote jobs.
Also, You Can Read How to Automate your Work with Zapier and WPForms
5 – Create a Dedicated Workspace
Having a dedicated workspace should also help you find focus. When you sit in front of a desk that you prepared for work, you will know that working is exactly what you should be doing.
Ideally, it should be a room with the tools you need, but even a regular desk in your bedroom will be fine so long as it is dedicated to your job.
6 – Keep in Touch With Friends and Colleagues
Fewer or no opportunities to meet your friends, family, and coworkers because of the pandemic means that you need to use smartphones or computers to socialize with them.
Sure, texting or video chatting is not the same as meeting in person, but it is still better than nothing. Also, it would help if you remembered that it is not only you who is eager for some socializing. Those on the other end may feel the same or even worse. Therefore, do not hesitate and be the first to give them a call and have a chat.
7 – Keep Yourself Busy
One of business resolutions during these tough times could be learning something new or improving already existing skills. For instance, if you are a coder, spending an hour or two every day after or before work to learn a new coding language and becoming better at your job could be one of the options.
Picking a new hobby is also worth a shout. Perhaps you have been eager to try gardening, sewing, or creating hand-crafted accessories? The bottom line is that having too much free time on your hands can be a problem. It is recommended to keep yourself busy.
Here are few more topics that you shouldn't miss:

6 Features to Consider for Your Next Mobile App
12 Marketing Tools That Will Help to Achieve Business Goals
Like this post? Don't forget to share